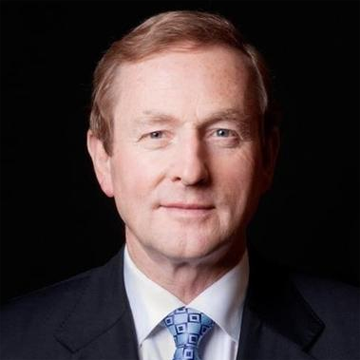 中文网页正在建设中,请稍后再试
恩达 肯尼


President

恩达 肯尼 TD is an Irish statesman who served as the country's Taoiseach (Prime Minister) from March, 2011 until June 2017.

A member and leader of the Fine Gael political party, he previously served as a Cabinet Minister (Tourism and Trade 1994-97) and Minister of State (Education and Labour '86-87). As the longest serving TD in Dáil Éireann, Enda Kenny was also Vice-President of Fine Gael's European affiliate, the European People's Party from 2006-2012.

From Castlebar in the West of Ireland, Enda is a former primary school teacher and has served in a wide variety of Party and Parliamentary positions. During his tenure, he oversaw an unprecedented growth in Irish tourism and Ireland's trade position internationally. As Minister he also chaired the European Union Council of Trade Ministers during Ireland's Presidency, and he co-chaired the successful Singapore round of the World Trade Organisation talks in 1996. Through the fostering of international trade, Enda played a significant role in developing the economic boom that began in Ireland in from the late nineties on.

In June 2018, Kenny was named 'Irish European of the Year' by the European Movement in Ireland, for "outstanding contribution to promoting and developing Ireland's place in Europe."

Enda Kenny has a keen interest in China and during an official State visit there in 2012, he noted: "Greater trade and cultural links will benefit both of our countries and will help to cement further the excellent relationship that already exists between China and Ireland".