The Ireland China Institute (ICI) is a new independent think tank based in Dublin, Ireland which was officially launched in October 2019. With its maxim bridging the gap between knowledge and understanding, it seeks to strengthen Irish-Chinese diplomatic relations, developing cultural links, fostering a deeper understanding of the respective cultural norms and values, deepening economic relations to the mutual advantage of both countries and encouraging interaction between educationalists, scholars and students.
The ICI originated with a project on China set up some fifteen years ago at the Institute of International and European Affairs (IIEA), which sought to examine the strategic implications of the re-emergence of China as a major global player and to facilitate the exchange of information between Irish and Chinese policy-makers and educationalists. The success of the work programme and the ever-increasing importance of China led to the set up a separate working group on Irish-Chinese affairs under the auspices of the IIEA.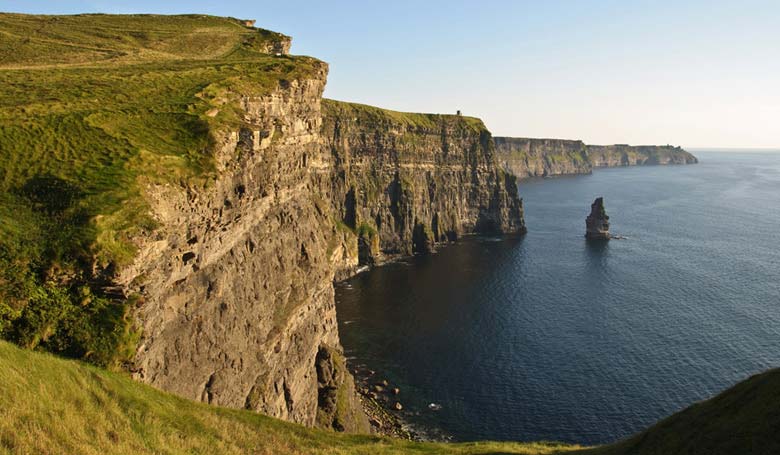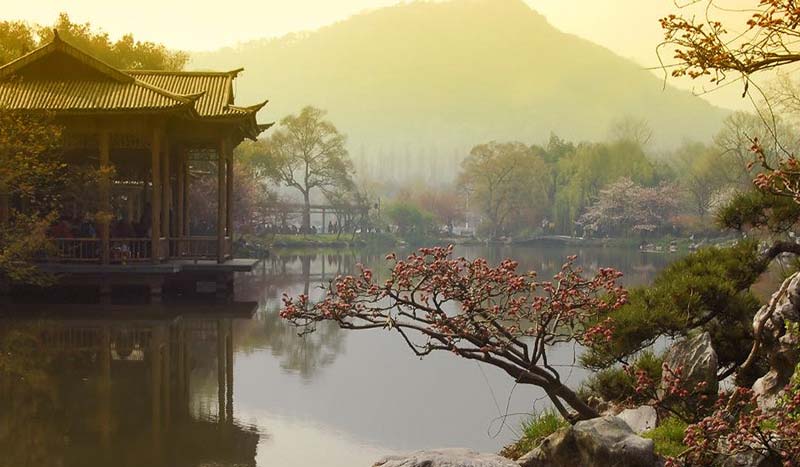 … between knowledge and understanding
The Ireland China Institute is an organisation that seeks to build on mutual knowledge and understanding between Ireland and China, but also to fill the gap in between.
China is the world's second largest economy. It has enjoyed annual trade growth with Ireland, becoming Ireland's third largest export of Irish Food and Agricultural products. Tourism figures in China are increasing every year and soon, with the commencement of direct flights between Dublin and Beijing and Dublin and Hong Kong, Irish visitors will be making up some of the numbers.
The number of academic links and student exchange programmes between Irish Universities and their Chinese counterparts increases year by year. Bi-lateral relations are at an all time high as we approach the 40th anniversary of the establishment of Diplomatic ties between our two nations. Now is the time to cement all the success of our development and co-operation between our two countries with the establishment of a think tank – The Ireland China Institute – to work on "bridging the gap between knowledge and understanding'.
An organising committee was established in 2013, out of which came a mission statement and initial objectives. During this preparatory period, study visits were made to Chinese policy-makers and think tanks, while discussions were held with their counterparts in Ireland. As a result of this further research, it was decided to increase the scale of ambition and to create a separate think-tank on an independent basis.
A constitution for the Ireland China Institute was drafted and potential directors recruited.
Following a number of meetings, a distinguished board was forged for the Ireland China Institute. The Institute was incorporated as a company limited by guarantee with no share capital. It was subsequently registered as a charity with the revenue commissioners and the charity regulator.
Since Mid 2018, the board of ICI has been Working to develop the Institute and instigate a programme of work.  Ken Duggan, an Irish businessman and educationalist was appointed as the first Chairman. The Current board members encompass a broad spectrum of individuals experienced in business, academia, and current affairs. The board is made up by the following individuals Susan Barrett, Ann Corcoran, Brian Cowen, Pat Cox, Ken Duggan, Michael Flynn as Treasurer, Enda Kenny (President), Brendan McGrath, Marie O'Brien (Chairperson) , Ruairi Quinn, Odran Reid, Mary Ruane and Liming Wang.
The founder and first president of the Ireland China Institute was Brendan Halligan who passed away on 9th August 2020 after a long illness.
The Ireland China Institute publicly launched in October 2019 with an event co-hosted with the Department of Foreign Affairs and Trade commemorating the establishment of Irish-Chinese diplomatic relations in 1979. An Tánaiste, Simon Coveney TD, delivered a major speech entitled Ireland and China looking towards the next 40 years.
Covid 19 has restricted activity in 2020 but a an online programme of events is planed for the autumn of 2020 and early 2021 as the Institute seeks to establish itself as an important resource for Irish and Chinese public affairs practitioners, academics, the business community and commentators on Irish China relations.