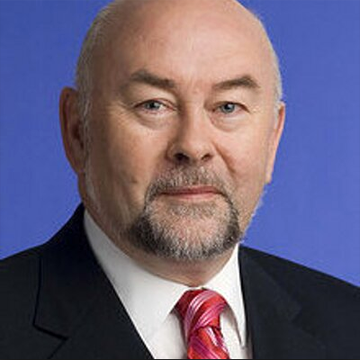 中文网页正在建设中,请稍后再试
罗里 奎恩


ICI Board Member

With over forty years as a politician, policy maker, Europhile and activist, Ruairí Quinn's political experience is broad reaching. After studying architecture at University College Dublin and the University of Athens, he joined the Labour Party in 1965 and won a seat in Dublin City Council in 1974. While working as an architect, he developed a keen interest in environmental issues. He was elected a Labour Party TD (Parliament Member) in 1977, and from there on he served as government Minister in the departments of Finance, Education, Enterprise and Employment, Public Service, the Environment and Labour and Urban Affairs.

A staunch believer in a strong and unified Europe, Quinn was President of the Ecofin Council of the European Union in 1996 and worked hard to strengthen Ireland's role in the EU. He played a major part in the successful instigation of Europe's single Currency, and secured Ireland's qualification for it. He continued his deep interest in European Affairs and was a key player in European Movement Ireland.

He was Head of the Irish Labour Party from 1997-2002 and is currently Vice-President and Treasurer of the Party of European Socialists. He also teaches as adjunct Professor in Trinity College Business School. Since 2017, Ruairí Quinn has been the Chairperson of the Institute for International and European Affairs (IIEA) and this year joined the board of the Ireland China Institute.