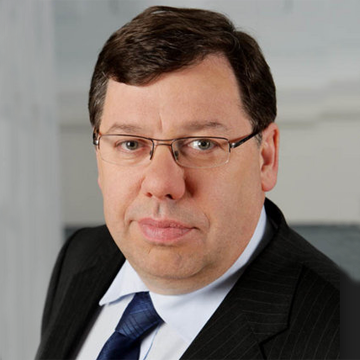 Brian Cowen
ICI Board Member
Brian Cowen is a politician of high standing in Irish politics. He was Taoiseach (or Prime Minister) of Ireland from 2008 to 2011, and Tánaiste (Deputy Prime Minister) from 2007-2008. He has served in a multi-ministerial capacity with the Irish government, as Minister for Foreign Affairs; Minister for Defence; Minister for Health, Minister for Transport, Energy and Communications; Minister for Finance and Minister for Labour. He was deputy Leader of his political party, Fianna Fáil, from 2002 to 2008 and he also served as an elected government representative (Teachta Dála) for the constituency of Laois–Offaly from 1984 to 2011.
Born in Tullamore, Co Offaly in 1960, he studied law at University College Dublin and graduated in 1983. He was first elected into the Irish government aged 24, and remained an elected representative until 2011.
Mr Cowen played a key role in the Irish peace process and the good Friday agreement, and made a significant contribution to Ireland's work at the United Nations when it became a member of the Security Council. Later, during Ireland's presidency of the EU in 2013, he was deeply involved in the expansion of the European Union.
He became a member of the board of the Ireland China Institute in early May, 2018.